45 RPM Alphabetical Artist Catalog - B
All listed records are brand new in the original manufacturer sleeves.
All records are the original recordings you remember.
All listings were updated in October 2014 to indicate our in-stock inventory.
(PS) All copies of this 45 are sold with the original picture sleeve.

Record pricing: All 45s on this page
Without any price notation are US$3.95 / CAN$4.95 each.
With $C price notation are US$5.00 / CAN$6.00 each
For other price notations (e.g., $D) see the bottom of this page.
====================================

Jon B ( Jonathan Buck)
See "Jon" B or "Babyface"

Stevie B (Steven B Hill)
See "Stevie" B

Baby Doll
Girls Can't Help It (PS)

Babyface (Kenneth Edmonds)
Also see "Jon" B
And Our Feelings
Everytime I Close My Eyes
For the Cool In You
It's No Crime
My Kinda Girl
Never Ending Secrets
Tender Lover
This Is For the Lover In You $C
When Can I See You $Z
Whip Appeal $C


Babys
Back On My Feet Again (PS)
Everytime I Think of You $Z
Isn't It Time
Turn and Walk Away


Burt Bacharach
All Kinds of People
Trains & Boats & Planes $D

Bachelors



Charmaine $C
Diane (Pinky violet vinyl)
I Believe
Marie $C
No Arms Can Ever Hold You $C

Bachman-Turner Overdrive



Also see "Ironhorse" and "Brave Belt"
Blue Collar $Z
Down the Road
Down To The Line (PS)
For the Weekend
Heaven Tonight
Hey You $Z
Life Still Goes On (I'm Lonely) / Just For You
Looking Out For Number 1 $C
My Wheels Won't Turn
Quick Change Artist $D
Roll Down the Highway $Z
Shotgun Rider / Down Down
Take It Like A Man
Taking Care of Business $C
You Ain't Seen Nothing Yet $C

Backstreet Boys
Larger Than Life
Quit Playing Games With My Heart $Z

Bad Company
Burning Sky
Can't Get Enough $Z
Easy On My Soul / Moving On
Feel Like Making Love $D
Gone Gone Gone
Movin' On
Rock & Roll Fantasy (PS) $F
This Could Be the One
Young Blood


Bad English
Forget Me Not
Possession $C
Price of Love
When I see You Smile

Badfinger
(All originals on Apple Label)
Apple Of My Eye $F.
Baby Blue $D
Come & Get It $F
Day After Day $D
Hold On (Radio label)
No Matter What $D


Bad Manners
Walking In the Sunshine (Magnet) (PS)

Joan Baez
Blue Sky
Deportee (Planewreck at Los Gatos) (Small centre hole)
Diamonds and Rust / Forever Young $C
Let It Be $C
Love is Just a Four Letter Word
Night They Drove Old Dixie Down $C
No Expectations
There But For Fortune $C

Bagdads
Bring Back Those Doo Wops (Double Shot)

Ross Bagdasarian
See David "Seville" or "Chipmunks

Philip Bailey
Easy Lover (with Phil Collins) (PS) $C
State of the Heart (PS)


Dan Baird
Also see the Georgia Satellites
I Love You Period

Baja Marimba Band
Along Comes Mary $C
Do You Know the Way to San Jose
Fiddler on the Roof
Ghost Riders in the Sky $C
Portugese Washerwoman $C

Anita Baker
Giving You the Best That I Got (PS) $C
Just Because
Soul Inspiration
Same Ole Love
Sweet Love

Carroll Baker
I'm Taking Care of Myself (Tembo)

George Baker Selection
Little Green Bag $Z
Paloma Blanca

Laverne Baker
I Cried A Tear / Saved


Balance
Breaking Away $D


Long John Baldry
This Is Japan (PS)


Marty Balin
Atlanta Lady
Hearts
What Love Is


Kenny Ball
Midnight In Moscow $C

Hank Ballard (& the Midighters)



Annie Had A Baby / Work With Me Annie
Continental Walk / Cottage For Sale
Twist / Teardrops On Your Letter


Russ Ballard
Also see Argent
Voices

Balloon Farm
A Question of Temperature $C


Ballroom Orchestra
In the Mood (Medley)


Baltimora
Tarzan Boy (The Listerine Song) (Green vinyl) $C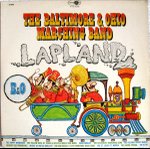 Baltimore and Ohio Marching Band
Lapland (Jubilee) $D

Baltineers
Moments Like This

Bam Boo
Come Day 'O Night (Capitol) (PS)
Afrika Bambaataa
See "Soul" Sonic Force


Bananarama
Cruel Summer
Help $C
I Can't Help It
I Heard A Rumour
Love In the First Degree
Love Truth and Honesty
More Than Physical (PS)
Na Na Hey Hey Kiss Him Goodbye $Z
Shy Boy (Don't It Make You Feel Good) $C
Trick of the Night (PS)
Venus


Band
Aint Got No Home / Don't Do It $Z
Night The Drove Old Dixie Down / I Shall Be Released $Z
Night The Drove Old Dixie Down / Up Cripple Creek $Z
Out of the Blue
Rag Mama Rag $Z
Up Cripple Creek / The Weight $C


Band Aid
Do They Know It's Christmas $Z


Band of Gold
Love Songs are Back Again (Medley)
This is Our Time (Medley)

Band of the Black Watch
Scotch on the Rocks / Let's Go To Jersey


Moe Bandy
Also see "Moe & Joe"
Barstool Mountain / It's a Cheatin' Situation
Rodeo Romeo
She Just Loved the Cheatin' Out of Me / Soft Lights & Hard Country Music $C
Till I'm Too Old to Die Young / You Haven't Heard the Last of Me $C
You're Gonna Lose Her Like That

Bangles
Be With You
Eternal Flame $C
Hazy Shade Of Winter (from "Less Than Zero")
In Your Room (PS)
Manic Monday $C
Walk Like an Egyptian / Walking Down Your Street $C
Walking Down Your Street (PS)
What I Meant To Say $C

Banzaii
Chinese Kung Fu


Barbarians
Are You A Boy (or Are You a Girl)
Moulty $C


Chris Barber's Jazz Band
Petite Fleur


Keith Barbour
Echo Park

Bardeux
When We Kiss (PS) $C


Bards
Tunesmith / Goodtime Charlie's Got the Blues (Parrot) $C


Bobby Bare
All American Boy (by Bill Parsons)
Detroit City $Z
500 Miles (Away From Home) $Z
Four Strong Winds
He Was a Friend of Mine
Mermaid
Rubber Dolly
Shame On Me

Barenaked Ladies
Pinch Me / Too Late Too Late $C


Bar-Kays
Freakshow on the Dance Floor
Move Your Boogie Body
Shake Your Rump to the Funk $C
Son of Shaft
Soul Finger $Z


Cheryl Barnes
Easy To Be Hard (from motion picture "Hair")

Jimmy Barnes
Too Much Ain't Enough Love


Charlie Barnet
(In stereo (S))
Cherokee / Skyliner
Redskin Rhumba (S) / Skyliner (S)

Barrabas
Woman


Ray Barretto
El Watusi $F


J J Barrie
No Charge


Claudja Barry
Boogie Woogie Dancing Shoes
Dancing Fever

Joe Barry
I'm A Fool To Care (Jin)


John Barry
Theme from "The Deep"

Len Barry
Also see the Dovells
Like A Baby (Decca) $F
One Two Three / Bullseye $C


Barry & Tamerlanes
Also see Barry "Devorzon"



I Wonder What She's Doing Tonight $F

Eileen Barton
If I Knew You Were Comin' I'd've Baked a Cake $Z


Rob Base
Turn It Out


Basia
Promises
Time And Tide (PS)


Count Basie



(In stereo (s))
Basie Boogie (S) / Jumpin' At The Woodside (S)
Every Tub (S) / Everyday I Have The Blues (S)
Lester Leaps In (S) / Red Bank Boogie (S)


Tony Basil
Mickey $Z
Over My Head (PS)


Fontella Bass
Don't Mess Up a Good Thing $C
Recovery $C
Rescue Me

Shirley Bassey



Goldfinger
How Can You Tell $C
Never Never Never $C
Something $C


Bat Boys (with Keith Hampshire)
Also see Keith Hampshire
OK (Toronto) Blue Jays


Batdorf and Rodney
All I Need
Somewhere in the Night


Bruce "Baby Man" Baum
Marty Feldman Eyes (Horn)


Duke Baxter
Everyone Knows Matilda $Z

Les Baxter
April in Portugal / Poor People of Paris (Jean's Song) $C



Bay City Rollers



Dedication $C
I Only Want To Be With You $Z
Money Honey
Rock And Roll Love Letter
Saturday Night $Z
Way I Feel Tonight $D.
Yesterday's Hero $C
You Made Me Believe In Magic $C


Carole Bayer-Sager
Stronger Than Before

Bazuka (Tony Camillo's)
Dynamite


BB and Q Band
Imagination (Capitol)

Save Time
Use inventory numbers instead of writing song title
And it insures you get the right record too !

Beach Boys



(Preceded by our inventory number)
61 Add Some Music To Your Day / Susie Cincinnati (Brother/Reprise)
01 All Summer Long / Wendy $C
40 Barbara Ann / Little Deuce Coupe $Z
07 Be True To Your School / You're So Good To Me $C
25 Beach Boys Medley of Hits / Do You Want to Dance $C
50 Breakaway $Z
75 California Dreamin' $Z
12 California Girls $Z
57 Come Go With Me (Caribou) $D
23 Dance Dance Dance / God Only Knows $C
21 Darlin' / Warmth of the Sun $C
41 Darlin' / Heroes & Villans
14 Do It Again / Let Him Run Wild $Z
26 Do You Want To Dance $C
17 Don't Worry Baby / Fun Fun Fun $C
91 409 $Z
67 Friends (PS) (Small centre hole) $D
18 Fun Fun Fun $C
69 Getcha Back (Caribou) (PS)
65 Get Your Mind Made Up (by the Flame) (Brother)
24 God Only Knows $C
84 Going On / Endless Harmony (Caribou) $F
55 Good Timing (Caribou)
11 Good Vibrations $Z
27 Help Me Rhonda / Surfin Safari $C
53 Here Comes The Night (Caribou) (Small centre hole)
20 Heroes & Villains / Why Do Fools Fall In Love $C
42 Heroes & Villans / Darlin'
83 Honking Down The Highway (Brother/Reprise) $D
10 I Can Hear Music $C
16 I Get Around / Wouldn't It Be Nice $Z
06 In My Room $Z
81 It's Getting Late $D
51 It's OK / Had to Phone Ya (Brother/Reprise)
77 Kokomo $Z
13 Let Him Run Wild $Z
39 Little Deuce Coupe $Z
47 Little Girl I Once Knew $D
03 Little Honda $Z
45 Little Saint Nick / Lord's Prayer $C
25 Medley of Hits $C
59 Peggy Sue $Z
87 Rock & Roll Music (Brother/Reprise) $H
89 Rock & Roll Music EP (also includes Mona, Sail on Sailor & Marcella) (Brother/Reprise) (Small centre hole) (PS) $J
79 Rock & Roll to the Rescue / Good Vibrations (Live in London) (PS) $D
85 Sail On Sailor (Brother/Reprise) $F
04 She Knows Me Too Well / When I Grow Up (To be a Man)
36 Shutdown $Z
63 Slip On Through / This Whole World (Brother/Reprise)
09 Sloop John B
38 Surfer Girl / Surfin' USA $Z
43 Surfin' (Candix version) $F
28 Surfin' Safari $C
37 Surfin' USA $Z
61 Susie Cincinatti (Brother/Reprise)
47 Ten Little Indians $D
63 This Whole World (Brother/Reprise)
22 Warmth of the Sun $C
02 Wendy $C
91 What You Do To Me (by Carl Wilson) (Caribou) $D
05 When I Grow Up (To be a Man)
19 Why Do Fools Fall In Love $C
15 Wouldn't it Be Nice $Z
08 You're So Good To Me $C
Edward Bear
See "Edward"


Beastie Boys
Brass Monkey $Z
Hey Ladies $Z
Intergalactic $Z
Paul Revere
(You Gotta) Fight For Your Right (To Party) $Z
Beastles
Billy Jean / Let's Dance
Beatles



Also see "Stars on 45" and Peter "Best"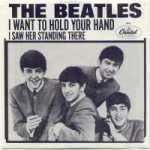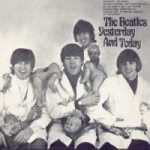 Beatles 45 RPM records have always been among the most collectible of all single records. First pressed on Decca, Vee-Jay, Toillie and Swan, followed with Capitol releases and finally with the Beatles' own Apple label most titles were pressed in the millions. In spite of the best-selling status of almost all their singles, each record from their past has an extremely high value when compared with other popular singles from the same time frame. Original Beatles 45 RPM records on the Capitol "Yellow Swirl" label often sell at auctions for US$30 per copy when in pefect (or nearly new) condition. When accompanied by the Capitol picture sleeve (also in pristene condition) the value often exceeds US$100. Original records on rarer labels such as Swan or VeeJay or Toillie often auction at $50 or more (when in perfect condition.) The Beatles first USA release was actually in 1962 - "My Bonnie" on Decca 31382 was labeled as by "Tony Sheridan and the Beat Brothers." This 45 RPM is one of the world's rarest 45s and in excellent condition often fetches more than US$12,000 at auctions!
Capitol records kept up to the demand for Beatles 45s in the 1960s, 1970s and 1980s by repressing each single with (usually) the original numbers and pairings (flip sides). Collectors differentiate the records by the label colour of the pressing. Hence Beatle records are often listed for sale with the label colour (i.e., "Yellow Swirl," "Red," "Black/Multicolor border" or "Purple.").
Without notice Capitol records completely discontinued the manufacture of all 45 RPM Beatles singles in 1987. However the demand for the product by distributors, one-stops, juke-box operators and others never stopped. To satisfy the demand Capitol offered in 1990 to make one final run of all popular Beatles titles with the original numbers and pairings. Distributors and 45 dealers were requested to order and purchase all stock needed for the foreseeable future and were warned "they will never be made again." At the time many dealers including Continental Records made sizeable investments in Beatles 45 RPM stock to last several years. The demand for Beatles 45s never stopped and by 1992 most dealers had sold out of all the stock they had bought and put away.
Pressure was put on Capitol (again) to reissue another run of 45s for juke-box operators and others. Feeling the pressure they made another (one time) series of reissues in 1993 designated (on the label) "For Juke Boxes Only." This series was pressed on coloured plastic. Many of the single records on this final series of reissues had different "pairings" than the original releases. No more reissue Beatles 45s have ever been released or pressed for the past 20 years.
Neil Patte, 2013 04 18
All records listed below are all the original recorded versions you remember. Our regularly sold stock includes quality pressings on Capitol, Parlophone and other labels. As with all our inventory, all listed Beatles 45s are brand new and our regular stock includes 45s with picture covers, imports, 1st, 2nd, 3rd & 4th pressings (with different label colours) and some 45s pressed on coloured plastic. We sell our our inventory by order number or title / pairing only. If you are a collector looking for specific pressings, labels, numbers, picture covers, coloured plastic, etc. see the last item below ("Many other Beatles . . .") in our Beatles listings.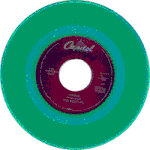 Pricing of Beatles 45s
$F price - US$11.00 / CDN$13.00 each
$H price - US$18.00 / CDN$21.00 each
$J price - US$25.00 / CDN$30.00 each
$K price - US$35.00 / CDN$42.00 each
$L price - US$50.00 / CDN$60.00 each

Save Time
Use inventory numbers instead of writing song title
And it insures you get the right record too !
(Preceded by our inventory number)
071 Back in the USSR / Twist & Shout (Parlophone) (Small centre hole) $L
009 Ballad of John & Yoko / Old Brown Shoe (with picture sleeve) $H
045 Day Tripper / We Can Work It Out $Z
043 Eight Days a Week / I Don't Want to Spoil the Party $K
074 From Me to You / Thank You Girl (Parlophone) (with picture sleeve) $K
087 Got To Get You Into My Life / Helter Skelter (with picture sleeve) $K
081 Help / I'm Down $K
037 If I Fell / And I Love Her $K
041 I Feel Fine / She's a Woman $J
029
003 Lady Madonna / The Inner Light $H
015 Long and Winding Road / For You Blue $H
077 Love Me Do / P.S. I Love You $H
047 Nowhere Man / What Goes On $K
001 Ob-La-Di, Ob-La-Da (PS) $J
049 Paperback Writer / Rain $J
053 Penny Lane / Strawberry Fields Forever $J
076 Please Please Me / Ask Me Why (Parlophone) (with picture sleeve) $K
023 Sgt Pepper's Lonely Heart's Club Band / A Day In the Life $H
039 Slow Down / Matchbox $H
011 Something / Come Together $K
012 Something / Come Together (Blue Vinyl) $L
083 Ticket To Ride / Yes It Is $H
061 Twist & Shout / There's a Place $K
In Concert (Live) Beatles 45s
On "Bulldog" label - "It Was More than 20 Years Ago" series.
Each includes a picture cover - These 45s have a small hole.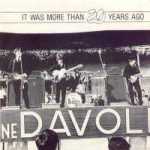 (Preceded by our inventory number)
406 Can't Buy Me Love / You Can't Do That $F
407 Hard Day's Night / Things We Said Today $F
408 I Feel Fine / She's a Woman $F
409 Ticket To Ride / Baby's In Black $F
Many more Beatles 45s are in stock
Can't find the Beatles 45 record you want in the above listings?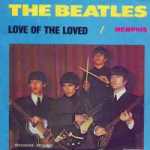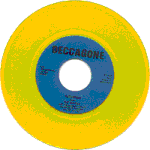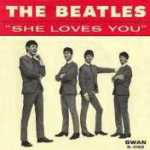 Our unlisted Beatle 45 RPM inventory includes Capitol original swirls including Canadian Capitol originals on 72000 series, Parlophone originals, Swan originals, "Oldies 45s" reissues, "Deccagone" series, "Collectables" series with picture sleeves, original and reissue picture sleeves including the records, special commemorative 45s etc. If you have a specific need send an E-Mail "want list" of what you want to purchase and we'll respond.


Toby Beau
My Angel Baby

Beau Brummels



Just a Litttle $H
Laugh Laugh
You Tell Me Why $F


Beau Marks



Also see the "Hood"
Billy Went A-Walking
Clap Your Hands $C
Daddy Said $D

Jean Beauvoir
Feel the Heat (PS) $C

Beck (Beck Hansen)
Loser $Z

Jeff Beck Group
In addition to Jeff, group included Ron Wood (Rolling Stones) and Rod Stewart
Nothing in stock today $Z

Bee Gees



(Preceded by our inventory number)
13 Alive (Atco) $D
31 Boogie Child $D
57 Charade $Z
21 Come On Over $Z
53 Don't Forget to Remember $Z
59 Don't Throw It Away $Z
97 Don't Want To Live Inside Myself
37 Edge Of The Universe $D
51 First of May
65 He's a Liar $C
01 How Can You Mend A Broken Heart $Z
59 If I Can't Have You $Z
87 I Still Love You $D
10 I've Got To Get a Message to You/To Love Somebody(Small Centre Hole)$C
22 Jive Talking $Z
11 Jumbo (Atco)
03 Lonely Days (Original studio version) $H
85 Lonely Days (Live version) / Words (Live version) $C
24 Love So Right
43 Love You Inside Out
02 Massachusetts (Small centre hole) $D
67 Mr Natural
05 My World (Atco)
06 New York Mining Disaster
34 Night Fever $J
32 Nights on Broadway $F
61 One
59 Our Love, Don't Throw It Away $Z
12 Run to Me (Atco) $D
55 Saw a New Morning $Z
26 Staying Alive $Z
10 To Love Somebody (Small centre hole) $C
95 Tomorrow Tomorrow $C
35 Too Much Heaven
41 Tragedy $Z
47 Woman In You (PS) $D.
04 Words (Atco) (Original studio version) $H
85 Words (Live version) $C
23 You Should Be Dancing

(Click for larger photo)
69 EP Features Don't Forget To Remember, Words, Mr. Natural, Massachusetts, (7", 45 RPM, small centre hole, PS) $J.
Bee Gee Hee Bees (Parody Group)
Meaningless Songs

Beginning Of The End
Funky Nassau


Harry Belafonte



Banana Boat (Day-O) / Jamaica Farewell $Z
Mary's Boy Child / Turn Around


Adrian Belew (Robert Steven Belew)
Oh Daddy (PS) $C

Archie Bell & Drells
Do the Cho-Choo $D
Girl You're Too Young $C
I Love My Baby $C
Tighten Up / I Can't Stop Dancing $F


Benny Bell (Paul Wynn)
Shaving Cream $D

Jimmy Bell (Jimmy Sweeny)
She Wears My Ring


Leigh Bell & the Chimes
Terry $Z

Madeline Bell
I'm Gonna Make You Love Me (Phillips) $C


Maggie Bell
Hazell (Swan Song Picture Disc)


Vincent Bell
Airport Love Theme $F


William Bell
Easy Coming Out $C
I Forgot to be Your Lover (Stax)
Trying to Love Two $C
You Don't Miss Your Water (Stax) $D

Bell & James
Living It Up


Bellamy Brothers
Hell Cat
If I Said You Had A Beautiful Body $C
Let Your Love Flow $C



Bell Biv DeVoe
B.B.D. (I Thought it Was Me) $C
Do Me $C
Gangsta
Something In Your Eyes


Regina Belle
If I Could
Love T.K.O.
Make It Like It Was $C


Belle Epoque
Miss Broadway

Belle Stars
Iko Iko (From film "Rainman") $C

Bells
Fly Little White Dove $Z
I Love You Lady Dawn $F
Singer
Stay Awhile $F


Tony Bellus
Robbin' the Cradle $C


Belly
Feed the Tree
Gepetto / Slow Dog

Belmonts
Come On Little Angel / Tell Me Why $C
Lets Put The Fun Back Into Rock and Roll (with Freddy Cannon)
Smoke From Your Cigarette / Tell Me Why $C
We Belong Together $C
Beltones
I Talk to my Echo

Jesse Belvin
Funny / Guess Who
Girl In My Dreams / Goodnight My Love

Pat Benatar
All Fired Up
Don't Walk Away
Everybody Lay Down $C
Fire And Ice
Heartbreaker $Z
Hit Me With Your Best Shot $Z
Invincible (Theme From "Legend of Billy Jean")
Le Bel Age
Love Is A Battlefield
Ooh Ooh Song (PS)
Promises In The Dark (PS)
Sex As A Weapon (PS) $C
Shadows Of The Night (PS)
Somebody's Baby
Treat Me Right (PS)
We Belong
We Live For Love
You Better Run

Boyd Bennett & his Rockets
My Boy Flat Top / Seventeen $c

Joe Bennett & Sparkletones
Black Slacks
Boys Do Cry

Tony Bennett



Because of You / Cold Cold Heart $C
Boulevard of Broken Dreams / I Wanna Be Loved (Columbia) $F
Firefly (Columbia) $F
Good Life / This Is All I Ask $C
I Left My Heart in San Francisco / I Wanna Be Around $C
In The Middle Of An Island $Z
Punch & Judy Love (Columbia) $D
Rags to Riches / One For My Baby $C
Shadow Of Your Smile / Who Can I Turn To
Stranger in Paradise $Z

George Benson
Give Me The Night
Greatest Love Of All
Inside Love (So Personal) (PS)
Lady Love Me
Love Ballad (PS)
Love X Love
Never Give Up On a Good Thing
On Broadway
This Masquerade
Turn Your Love Around (PS)
Twenty-Twenty (20-20) (PS)


Barney Bentall ( and the Legendary Hearts)
She's My Inspiration (Epic PS)
Something To Live For (Epic PS)

Brook Benton
(Preceded by our inventory number)
39 Boll Weevil Song $F
17 Can't Take My Eyes Off You
10 Endlessly
39 Fools Rush In $F
13 Hurting Inside $Z
97 House is Not a Home (Mercury) $C
23 I Got What I Wanted (Mercury) $F
14 It's Just A Matter Of Time $C
11 Kiddio
05 Nothing Takes The Place Of You $Z
06 Same One
33 Shadrack (Mercury) $H
07 So Close (Mercury) $F
09 So Many Ways
08 Thank You Pretty Baby
12 Think Twice
19 This Time of the Year $Z
25 Walk on the Wild Side (Mercury) $F
37 With All My Heart / Thank You Pretty Baby (Mercury) $H
Brook Benton & Dinah Washington
A Rockin' Good Way / Baby You've Got What it Takes $F


Bentwood Rocker
It Won't Be Long (Quality)

Bunny Berigan
Frankie And Johnnie / I Can't Get Started
Let's Do It $C


Berlin / Berlin USA
I'm A Sex $C
Like Flames
Metro $C
No More Words
Now It's My Turn
Take My Breath Away (from film "Top Gun") $C
Take My Breath Away (from film "Top Gun") (PS) $F
Berlin (Canada)
Also see the "Teddy" Boys
My World is Empty Without You (Freedom 028)


Rod Bernard
This Should Go On Forever


Herschel Bernardi
If I Were A Rich Man (Columbia)

Chuck Berry



(Preceded by our inventory number)
07 Almost Grown $C
08 Back in the USA $C
51 Brown Eyed Handsome Man / Too Much Monkey Business $Z
33 Bye Bye Johnny / Dear Dad
02 Carol / School Day
33 Dear Dad
31 Deep Feeling / Little Marie
53 Downbound Train $Z
37 Havana Moon / / Anthony Boy $C
35 Jo Jo Gun / Too Pooped to Pop
01 Johnny B Goode $Z
00 Little Queenie $Z
06 Maybelline $C
10 Memphis (Tennessee) $C
43 Merry Christmas Baby $C
04 My Ding-A-Ling $C
55 Nadine $D
45 No Money Down
12 No Particular Place to Go $Z
39 Oh Baby Doll / Wee Wee Hours
14 Promised Land $C
49 Promised Land / Things I Used to Do (Chess) $D
11 Reelin & Rockin $C
09 Rock & Roll Music $C
05 Roll Over Beethoven $C
43 Run Rudolph Run / Merry Christmas Baby $C
03 School Day / Carol
47 Sweet Little Rock And Roller / Let It Rock $C
13 Sweet Little Sixteen $C
45 Thirty Days / No Money Down
57 Too Much Monkey Business $Z
35 Too Pooped To Pop
59 You Can Never Tell $Z
61 You Can't Catch Me $Z


Mike Berry
I'm as Old As Paul McCartney


Richard Berry



Louie Louie (Gray vinyl) $D

Harold Betters
Do Anything You Wanna Part 1 and 2 (Quality) $F


B - Fifty Twos
Good Stuff
Planet Claire
Rock Lobster $Z
Roam


BG and the Prince of Rap
This Beat is Hot $C

Biddu Orchestra
I Could Have Danced All Night
Summer of '42 $C

(Gordie Howe with 11 year old Wayne Gretsky)
Big Bob & the Dollars
Also see Bob "Davies"
Gordie Howe (Globe 400) $L


Big Bopper
The Big Bopper was killed in a small airplane crash (with Ritchie Valens & Buddy Holly) while touring in 1959. He was 28
Chantilly Lace $Z


Big Brother & the Holding Company
See Janis "Joplin"
Big Bucks
Swing $C


Big Country
In a Big Country $Z
Look Away (PS)

Ivor Biggun
(She Wore) Bra Size 45 (Small centre hole) $FD
(I'm A) Wanker (PS) (Small centre hole) $F


Big Mountain
Baby I Love Your Way $Z


Big Pig
Breakaway

Big Town Boys
It Was I $Z

Mr. Acker Bilk
Limelight $D
Only You $D
Stranger On The Whore


Billy & the Essentials
Maybe You'll Be There / Dance is Over (by the Essentials) $D

Billy Joe & Checkmates
Percolator (Twist)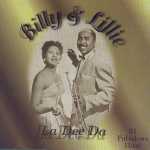 Billy & Lilly



La Dee Dah / Lucky Lady Bug


Bimbo Jet
El Bimbo


Jane Birkin & Serge Gainsbourg
Je T'Aime . . . Mois Non Plus


Elvin Bishop
Fooled Around & Fell in Love $Z

Stephen Bishop
Everyone Needs Love $C
It Might Be You (from film "Tootsie") $C
On & On $Z
Save It For A Rainy Day $C
Tootsie $C
Unfaithfully Yours


Biz Markie (Marcel Hall)
Young Girl Bluez $Z


Black
Everything's Coming Up Roses (A & M)
Wonderful Life (A & M) (PS)

Bill Black



Boilin' Cabbage
Don't Be Cruel / White Silver Sands $C
Josephine $C
Monkey Shine $D
Old Buttermilk Sky $D
Smokie Part 2 $Z
Tequila / Raunchy $F
White Silver Sands $C


Cilla Black



Love's Just a Broken Heart (PS) $F
You're My World / You've Lost That Lovin' Feeling $Z


Jay Black
Also see "Jay" & Americans
Running Scared (Atlantic)

Jeannie Black
Don't Speak To Me (Capitol)
Guessin' Again (Capitol)
He'll Have To Stay $Z
Oscar Black
I'm A Fool To Care (Savoy 1600 originals)


Terry Black
Baby's Gone $Z
Going Down the Road to LA (with Laurel Ward) $C
Little Liar $D
Only 16 $C
Unless You Care $D


Black Box
Everybody Everybody $Z
Strike It Up $Z


Blackbyrds
Do It Fluid
Flying High
Happy Music
Walkin' In Rhythm

Black Crowes
Hard to Handle
Remedy $C
Thorn in My Pride $C


Blackfoot
Fly Away
Highway Song $Z

Black Oak Arkansas
Jim Dandy $C
Strong Enough to be Gentle


Black Sabbath
Paranoid $Z


Blackstreet
No Diggity $Z


Blades of Grass
Happy (Jubilee) $C


Hal Blaine
Drums a Go Go (Dunhill)


Marcie Blaine
Also see Marcie "Blane" (below)
Bobbys Girl

Jack Blanchard & Misty Morgan



Humphrey the Camel
Tennessee Bird Walk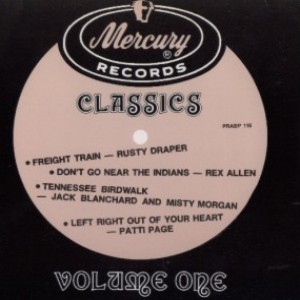 (Click for larger photo)
Tennessee Bird Walk $C
EP Features Tennessee Bird Walk plus 3 more songs by Rex Allen, Rusty Draper and Patti Page (7", 45 RPM, small centre hole, PS) $F
(New reduced price)


Blancmange
Don't Tell Me
Living on the Ceiling
Lose Your Love (PS)


Billy Bland
Let The Little Girl Dance $C

Bobby "Blue" Bland
Driftin' Blues (Duke)
I've Too Far Gone to Turn Around (Duke)
Jelly Jelly Jelly / Aint That Loving You
Rockin' the Same Old Boat (Duke) $C
Sometimes You Gotta Cry a Little (Duke) $C
Stormy Monday Blues / Gotta Get to Know You
These Hands $Z
This Time I'm Gone For Good


Marcie Blane



Bobby's Girl
What Does a Girl Do / Bobby's Girl $F
What Does a Girl Do / How Can I Tell Him (Seville) $F


Blessid Union Of Souls
I Believe $Z

Archie Bleyer
Hernando's Hideaway
Naughty Lady Of Shady Lane

Mary J Blige
Love No Limit
Not Gon' Cry $C
Real Love $C
Reminisce
Sweet Thing

Blind Faith
Can't Find My Way Home $C

Blind Melon
Change $C
No Rain $Z


Blisters
Shortnin' Bread $C

Blondie



Also see Debbie "Harry"
Atomic
Call Me / Rapture $C
Dreaming
Hardest Part
Heart of Glass / Tide is High $C
I'm Gonna Love You Too
Island of Lost Souls (PS) $C
One Way Or Another $C
Rapture $C
Tide Is High (PS) $C


Bloodrock
D. O. A.
Erosion
You Gotta Roll


Bloodstone
Give Me Your Heart (PS)
I Need Time
My Little Lady
Natural High / Outside Woman $Z
Never Let You Go
Outside Woman
That's Not How It Goes

Blood, Sweat & Tears
Go Down Gamblin $Z
Hi-De-Ho
Lucretia Mac Evil
So Long Dixie
Spinning Wheel $C
Tell Me That I'm Wrong
You've Made Me So Very Happy $C


Bobby Bloom
Montego Bay $C

Curtis Blow
The Breaks $C


Blow Monkeys
Digging Your Scene
It Doesn't Have To Be This Way (PS)
Wicked Ways (PS)
Bluebelles
See Patti "Labelle"


Blue Cheer
Summertime Blues


Blue Haze
Smoke Gets In Your Eyes

Blue Jays
Lover's Island $C
White Cliffs Of Dover


Blue Magic
Sideshow
Stop To Start

Blue Mercedes
I Want To Be Your Property
Love Is the Gun

Blue Northern
Too Late to Turn Back


Blue Notes
Also see Harold "Melvin" and the Bluenotes
Blue Star / Pucker Your Lips
If You Love Me $C


Blue Oyster Cult
Burning For You / Don't Fear the Reaper $Z
Shooting Shark / Dragon Lady (PS) $C

Blue Peter
Around You / World Stops Here
Don't Walk Past / Newsreel
Right Stuff / All Your Time
Unchained Heart / Newsreel


Blue Ridge Rangers
John Fogerty's first solo recordings (without the CCR band)
Hearts Of Stone $C
Jambalaya (On the Bayou) $C

Blue Rodeo
Try

Blue Swede
Hooked on a Feeling $C
Hush-I'm Alive
Never My Love (PS)
Silly Milly
Bluebelles
See Patti "Labelle"


Blues Brothers
Gimme Some Lovin' (PS) $D
Rubber Biscuit

Blues Image
Gas Lamps and Clay
Ride Captain Ride $Z


Blues Magoos
(We Ain't Got) Nothing Yet


Blues Traveler
Run-Around $Z


BLVD
Dream On
Far From Over (PS)
Never Give Up (PS)


BMU (Black Men United)
U Will Know


Bob & Earl
Harlem Shuffle $Z

Bob B. Soxx & Blue Jeans
Not Too Young To Get Married $C
Why Do Lovers Break Each Other's Hearts $Z
Zip-A-Dee Doo-Dah (Philles) $F


Bobby and His Orbits
Felicia / Bandstand Dancing $D


Bodeans
Closer to Free $C

Body Electric
All Through the Night
I Don't Know Why
Stop the Music
Strangers In Love

Ray Bolger
Once In Love With Amy


Bolshoi
TV Man (PS) (Beggars Banquet) $C

Michael Bolton
Can I Touch You There
Completely
Georgia on My Mind
How Can We Be Lovers $C
Love Is A Wonderful Thing $C
Missing You Now
Said I Loved You…. But I Lied $C
Sittin' On The Dock Of The Bay (PS)
Soul Provider
That's What Love Is All About (PS)
Time Love and Tenderness $C
To Love Somebody
When a Man Loves a Woman $Z
White Christmas / Reach Out I'll Be There $C


Bombers
(Everybody) Get Dancin'


Bond
Dancing On a Saturday Night


Johnny Bond
Hot Rod Lincoln / Ten Little Bottles $Z
Take Me Back to Tulsa

Gary U.S. Bonds



Dear Lady Twist $Z
Jole Blon $C
Oh Yeah Oh Yeah (Legrand) $F
One Broken Heart (Sue ) $D
Out Of Work (PS)
Out Of Work (Japan pressing) (PS) $F
Quarter to Three $F
School Is In $C
School Is Out $C
Seven Day Weekend $C
Standing In the Line of Fire (Attic) $C
This Little Girl
Twist Twist Senora $D
Your Love (Capitol) $D


Bones
Roberta (Signpost)


Boney M



Brown Girl In The Ring / Nightflight to Venus $D
Brown Girl In The Ring / Rivers of Babylon (Small centre hole)
Daddy Cool
Ma Baker
Mary's Boy Child / Hooray Hooray It's a Holiday
Nightflight To Venus $D
Rasputin
Rivers Of Babylon $C

Bon Jovi
Always $C
Bad Medicine (PS)
Bed of Roses $C
Blaze of Glory / Miracle $Z
Born to Be My Baby $Z
I'll Sleep When I'm Dead
In These Arms $Z
Keep the Faith $C
Lay Your Hands On Me
Living In Sin (PS)
Living on a Prayer / You Give Love A Bad Name $Z
Miracle / Blood Money
One Light Burning (by Richie Sambora) $C
Something For the Pain / Lie To Me $C
This Ain't a Love Song $C
Wanted Dead or Alive (PS) $Z
You Give Love A Bad Name $Z


Bone thugs-n-harmony
The Crossroads $Z


Bonnevilles
Lorraine / Zu-Zu

Bonnie Lou
Bonnie died of Dimentia in 2015. She was 91
Daddy-O / Tennessee Wig Walk $F


Karla Bonoff
Personally $Z

Booker T & the MGs



Groovin' (Stax) $Z
Hang 'em High / Soul-Limbo $C
Melting Pot
Mrs Robinson
Slum Baby (Stax) $D
Soul-Limbo $C
Time is Tight $C


Boomtown Rats
Never In a Million Years
Somebody's Looking at You

Daniel Boone
Annabelle
Beautiful Sunday


Debbie Boone
Baby I'm Yours
California

Pat Boone (Regular Records)



(See below for collector records)
Ain't That A Shame / I Almost Lost My Mind
April Love / Don't Forbid Me
Friendly Persuasion / Ain't That a Shame $D
Friendly Persuasion / I'll Be Home (Small centre hole) $D
Glory Train / UFO
I Almost Lost My Mind
I'll Be Home / I Almost Lost My Mind $F
Indiana Girl / Young Girl
It's Gone / Texas Woman
Love Letters in the Sand / Wonderful Time Up There $C
Moody River / Speedy Gonzales
What Ever Happened to the Good Old Honky Tonk
Wonderful Time Up There $C
Pat Boone (Original Dot Collector Records)



(See above for regularly stocked records)
Ain't That a Shame / Tennessee Saturday Night $H
At My Front Door / No Other Arms $H
Beyond the Sunset / My Faithful Heart $F
By the Time I Get To Phoenix $D
Don't Forbid Me / Anastasia $F
For a Penny / Wang Dang Taffy Apple $F
Friendly Persuasion / Chains of Love $H
Gee But It's Lonely / For My Good Fortune $F
I'll Remember Tonight / Mardi Gras March $F
I Almost Lost My Mind / I'm In Love With You $H
Johnny Will / Just Let Me Dream $F
Love Letters in the Sand / Bernadine $F
Meditation / Days of Wine and Roses $D
Mr Moon / Love Me $D
Remember You're Mine / There's a Goldmine in the Sky $F
Sincerely / Don't You Just Know It $C
Twixt 12 And 20 / Rock Boll Weevil (PS) $H
With The Wind And Rain In Your Hair / Good Rockin' Tonight $F
EP - Pat on Mike - Includes Treasure of Love, Bingo, Hoboken Baby, Am I Seeing Angels (Dot DEP 1053) (PS) $H


Bop Chords
Castle In the Sky $C
So Why (Red vinyl)


Bosstones
Mopity Mope

Earl Bostic
Flamingo / Embraceable You
Harlem Nocturne / September Song
Temptation / Polomaise

Boston
Can'tcha Say (You Believe In Me) - Still In Love
Don't Look Back $C
Don't Look Back / Peace of Mind $D
I Need Your Love
Long Time $C
Man I'll Never Be, A
More Than a Feeling / Long Time $C
We're Ready


Boston Pops Orchestra
America / Star Spangled Banner
Mame / Shadow of Your Smile

Bourgeois Tagg
I Don't Mind At All $C

Jimmy Bowen
I'm Stickin' With You / Warm Up To Me Baby

David Bowie



(Preceded by our inventory number)
05 Absolute Beginners (EMI PS) $C
07 Ashes to Ashes $Z
65 Be My Wife / Speed of Life (RCA)
09 Blue Jean (Blue vinyl) (EMI PS) $D
10 Blue Jean (Black vinyl) (EMI PS) $C
11 Boys Keep Swinging (RCA 11585) $C
19 Cat People (Putting Out the Fire) / Paul's Theme (Backstreet)
20 Cat People (Putting Out the Fire) / Paul's Theme (Backstreet) (PS) $C
13 China Girl (EMI PS) $C
45 Dancing In the Street (with M Jagger) $Z
46 Dancing In the Street (with M Jagger) (PS) $D
21 Day In Day Out / Julie (EMI) (PS)
15 Fame / Right (RCA 10320) $Z
23 Fashion / Scream Like a Baby (RCA)
24 Fashion / Scream Like a Baby (RCA) (PS) $C
16 Golden Years / Can You Hear Me $Z
17 Golden Years / Fame $Z
41 Let's Dance / Modern Love $Z
37 Let's Dance / Cat People (EMI) (PS) $D
71 Let's Spend the Night Together / Lady Grinning Soul (RCA) $C
55 Lovin' The Alien / Don't Look Down (EMI) (Gatefold Cardboard PS) $C
41 Modern Love / Let's Dance $Z
40 Modern Love (EMI) (PS) $C
25 Never Let Me Down
26 Never Let Me Down / '87 and Cry (EMI) (PS) $C
03 1984 / TVC (RCA) $C
63 Rock and Roll With Me / Panic in Detroit (RCA) $C
53 Sorrow / Amsterdam (RCA) $D
27 Space Oddity $Z
29 This is Not America $C
30 This Is Not America (EMI PS) $Z
49 Time Will Crawl / Girls (EMI) (PS) $D
01 Tonight (EMI) (Poster Sleeve) $D
02 Tonight $C
67 TVC 15 / We Are the Dead (RCA) $C
57 Underground (EMI)
58 Underground (EMI) (PS) $C


Box
Closer Together (PS)
My Dreams of You (PS)
Walk Away
With All This Cash

Box Tops



Choo Choo Train
Cry Like A Baby
I Met Her In Church
I Shall Be Released
Let Me Go
Letter
Neon Rainbow $C
Soul Deep $C
Sweet Cream Ladies
Turn on a Dream
Willobee and Dale (Stax) $C

Tommy Boyce & Bobby Hart



Boyce & Hart wrote many of the hit songs by the Monkees. Tommy died by suicide (with gun) in 1994 - he was 55.
Alice Along
Goodbye Baby $D
I Wonder What She's Doing Tonight $C
Out and About (PS) $F


Bill Boyd
Under the Double Eagle $C

Jimmy Boyd



I Saw Mommy Kissing Santa Claus


Boyfriends
Let's Fall In Love (Kapp) $F

Boy George
Also see "Culture" Club
Crying Game (Red vinyl) $C
Everything I Own (Small centre hole) (PS)
Live My Life


Boy Meets Girl
Bring Down the Moon (PS)
Oh Girl (PS)
Touch
Waiting For a Star to Fall


Boys
Crazy
Dial My Heart (PS)


Boy's Brigade
Passion of Love (PS)

Boys Club
I Remember Holding You


Boys Don't Cry
I Wanna be a Cowboy $Z
Boys In the Band
(How Bout a Little Hand For) The Boys In the Band $D

Boyz II Men
Four Seasons of Loneliness $C
I'll Make Love to You $C
In The Still Of The Nite (I'll Remember) $C
Motownphilly $Z
On Bended Knee / I'll Make Love to You (Sexy version) $C
Please Don't Go
Song For Mama $C
Sympin' / It's So Hard To Say Goodbye To Yesterday $C
Water Runs Dry $C

Jan Bradley
Mama Didn't Lie


Will Bradley
Beat Me Daddy Eight to the Bar / Celery Stalks at Midnight $C


Brandy (Brandy Norwood)
Baby $C
Boy Is Mine (with Monica)
Have You Ever $C
I Wanna Be Down $Z
Let Love (East West) $Z
Missing You (with Tania, Gladys Knight, Chaka Khan)

Laura Branigan
All Night with Me
Gloria $Z
Hold Me (Small centre hole) $D
How Am I Supposed To Live Without You
Lucky One
Power Of Love $C
Self Control
Shattered Glass $C
Solitaire (PS)
Spanish Eddie (PS)
Tia Amo

Brass Construction
Ha Cha Cha ( (Funktown)
Help Yourself / Pick Yourself Up
Movin'


Brass Ring
Love In the Open Air
Phoenix Love Theme (Senza Fine) $C


Bob Braun
Till Death Do Us Part $C

Brave Belt
Also see "Ironhorse" and "Bachman" Turner Overdrive
Dunrobin's Gone $D (Reprise)

Toni Braxton
Un-Break My Heart $Z
You're Makin' Me High $C

Bread
Also see David "Gates"
Aubrey $C
Baby I'm a Want You $Z
Diary $C
Dismal Day / Anyway You Want Me $C
Everything I Own $Z
Guitar Man $Z
Hooked On You $D
If / Let Your Love Go $C
It Don't Matter To Me $C
Let Your Love Go $C
Lost Without Your Love $D
Make It With You $C
Mother Freedom $D
Sweet Surrender $D


Breakfast Club
Expressway To Your Heart
Kiss and Tell
Right On Track


Breathe
Don't Tell Me Lies' (PS)
Hands To Heaven (PS)
How Can I Fall (PS)

Breeders
Cannonball $D

Beverly Bremers
Don't Say You Don't Remember
I'll Make You Music

Brenda & Tabulations
Right on the Tip of My Tongue / Dry Your Eyes $Z

Walter Brennan
Mama Sang a Song
Old Rivers

Jackie Brenston
Rocket 88 $C


Tony Brent
Clouds Will Soon Roll By $F

Teresa Brewer



Bo Weevil (New Version)
Have You Ever Been Lonely $D
Milord $D
Music Music Music $C

Brewer & Shipley
One Toke Over The Line $Z
Tarkio Road
Witchi Tai To $D

Brick
Dazz
Dusic


Edie Brickell
Good Times (with Barry White)
What I Am

Alicia Bridges
Body Heat
I Love the Night Life (Disco Round) / Self Applause $C


Brighter Side Of Darkness
Love Jones $C


Brighton Rock
Can't Wait For the Night (PS)
Hanging High and Dry


Martin Briley
One Night With a Stranger (Mercury) (PS)
Salt In My Tears

Johnny Bristol
Hang On In There Baby


British Lions
Wild in the Streets (RSO)


Broads
Sing Sing Sing


Bronski Beat
Hit That Perfect Beat
Smalltown Boy (PS)
Why (PS)


Herman Brood
Saturday Night

Brooklyn Bridge
Also see the "Crests"
Blessed Is The Rain / Worst That Could Happen $C
Down By the River
Welcome Me Love / Your Husband My Wife $C

Donnie Brooks



Doll House $C
Mission Bell $C

Brotherhood Of Man
Save Your Kisses For Me
United We Stand $C

Brothers Four
Blue Water Line (PS) $F
Frogg $F
Greenfields / Green Leaves Of Summer $C
Green Leaves Of Summer / Beautiful Brown Eyes $C
My Tani $D


Brothers Johnson
Dancin' and Prancin' EP (3 Songs) (Small centre hole)
Get The Funk Out Of My Face
I'll Be Good To You $C
Real Thing
Stomp
Strawberry Letter 23


Brother to Brother
In the Bottle

Al Brown & the Tunetoppers
Madison $F


Arthur Brown



Fire $F
Nightmare / Music Man $D
Nightmare / I Put a Spell on You $D

Bobby Brown
Don't Be Cruel (PS)
Every Little Step (PS)
Get Away
Good Enough $C
Humpin' Around $C
My Prerogative
On Our Own (from film "Ghostbusters II" )
Rock With 'Cha (Small centre hole) (PS)
Roni
She Aint Worth It (with Glenn Medeiros) $Z
That's the Way Love Is

Buster Brown
Fanny Mae
Lost In a Dream / Madison


Charity Brown
Anyway You Want
Jimmy Mack
No Way To Treat a Lady
Stay With Me
Take Me In Your Arms (Rock Me a Little While) / Our Day Will Come
Chuck Brown
Bustin Loose $F

James Brown



(Preceded by our inventory number)
05 Ain't That a Groove $C
67 Bodyheat $C
35 Bring It Up
51 Can You Feel It / These Foolish Things
12 Cold Sweat Part 1 and 2
21 Escape-ism Part 1 and 2
87 Funky President (People It's Bad) $Z
37 Get It Together
20 Get On the Good Foot $C
45 Get Up I Feel Like Being a Sex Machine (Small centre hole) $D
45 Get Up Offa That Thing (Small centre hole) $D
19 Give It Up or Turn It Loose $C
61 Gravity (PS)
27 Guess I'll Have To Cry, Cry, Cry
13 Hot Pants Parts 1, 2, 3 and 4 $Z
83 Hustle $Z
30 I Can't Stand Myself $Z
41 I Don't Want Nobody To Give Me Nothin' (Open Up the Door . . .)Parts 1 & 2
71 I Got a Bag of My Own / Public Enemy
75 I Got Ants in My Pants $Z
36 I Got The Feelin'
04 I Got You (I Feel Good) $C
27 I Guess I'll Have To Cry, Cry, Cry
56 I'm a Greedy Man
38 I'm Black (and I'm Proud) Part 1 and 2 $C
81 I Refuse To Lose $C
85 Is It Yes or Is It No
18 It's a Man's Man's Man's World $Z
73 King Heroin $Z
11 Let the Man Come In and Do the Popcorn $C
39 Licking Stick Part 1 and 2
49 Living in America $Z
09 Lost Someone $C
55 Make It Funky
69 Mashed Potatoes USA $C
53 Money Won't Change You Part 1 & 2
10 Mother Popcorn Part 1 and 2
23 My Thang / Public Enemy
02 Night Train $C
41 Nobody To Give Me Nothin' (Open Up the Door . . .)
37 I Got The Feelin'
47 Oh Baby Don't You Weep Part 1 and 2 $C
03 Papa's Got A Brand New Bag Part 1 and 2
89 Pass the Peas / Hot Pants Road (by the JBs)
31 Payback Part 1 and 2
06 Please Please Please $C
01 Prisoner of Love $C
79 Rapp Payback Part 1 & 2
38 Say It Loud - I'm Black (and I'm Proud) Part 1 and 2 $C
45 Sex Machine (Small centre hole) $D
28 Soul Power
43 Superbad Part 1 and 2
68 Superbad, Superslick $C
14 Talking Loud And Sayin' Nothin' Parts 1 & 2
77 There It Is Part 1 & 2
08 Think
07 Try Me $C
65 What My Baby Needs Now is a Little More Lovin' (with Lyn Collins)



Jim Ed Brown
Also see the "Browns"
Angel's Sunday / Morning


Les Brown
Leap Frog / Twilight Time $C
Sentimental Journey (Featuring Doris Day) / I've Got Love to Keep Me Warm $C

Maxine Brown



Funny $C
Oh No Not My Baby


Miquel Brown
So Many Men-So Little Time (PS) $D

Nappy Brown
Dont Be Angry / Little by Little $C

Peter Brown
Peter also wrote "Material Girl" (Madonna)
Dance With Me
Do You Want To Get Funky With Me $C


Polly Brown
Up In A Puff Of Smoke

Ruth Brown
Love Me Baby / Happiness is Just a Thing Called Joe (Yellow Label Atlantic) $C
Lucky Lips $C
Mama, He Treats Your Daughter Mean / R B Blues (Yellow Label Atlantic) $C
This Little Girl's Gone Rockin' / Jack O' Diamonds $C
EP Features Lucky Lips,A New Love, Jim Dandy,Love Love Love (Candy PS) $H
Savoy Brown
See "Savoy"-Brown
Sawyer Brown
See "Sawyer"-Brown


Shirley Brown
Woman To Woman $C

Jackson Browne
Boulevard
For America (PS)
Doctor My Eyes $D
Here Come Those Tears Again $C
In the Shape of a Heart $C
Lawyers In Love (PS)
Pretender $Z
Redneck Friend (with Glen Frey)
Rock Me On the Water $C
Running on Empty $Z
Somebody's Baby $D
Stay / Here Come Those Tears Again $C
Tender Is The Night $Z
That Girl Could Sing
You're A Friend Of Mine $Z

Browns



Ground Hog $D
Old Lamplighter/ Send Me The Pillow (That You Dream On)
Scarlet Ribbons / Three Bells


Brownstone
Five Miles To Empty
I Can't Tell You Why $C
If You Love Me
Kiss and Tell $C

Brownsville Station
I'm the Leader of the Gang
Let Your Ya be Ya
Smoking in the Boys Room $Z

Dave Brubeck



Take Five / Blu Rondo a La Turk


Brutus
Let Me Down, Slow and Easy (GRT)
Sailing (GRT)

Anita Bryant



In My Little Corner (Of the World) / Paper Roses
My Cup Runneth Over / Try to Remember
Till There Was You $C
Will I Cry in September / A Wound Time Can't Erase (Columbia) (PS)

Ray Bryant Combo/Trio
Madison Time
Slow Freight / If You Go Away (Cadet)


Sharon Bryant
Let Go (PS)

Peabo Bryson
If Ever You're In My Arms Again $C
Slow Dancin'
Tonight I Celebrate My Love (with R Flack) $C
Whole New World (Aladdin's Theme) (with R Belle) $C
Your Lookin' Like Love To Me (with R Flack)

B. T. Express
Close To You
Do It ('Till You're Satisfied)
Express
Peace Pipe / Give It What You Got
BTO
See "Bachman" Turner

Bubble Puppy
Hot Smoke & Sasafrass $C


Buchanan Brothers
Son of a Lovin' Man (Event) $C

Buchanan & Goodman
Flying Saucer $C


Lindsey Buckingham
Go Insane $C
It Was I
Trouble

Buckinghams
Back In Love Again / Kind of a Drag $C
Don't You Care / Mercy Mercy Mercy $D
Hey Baby / Susan
Kind Of A Drag $C
Mercy Mercy Mercy $D

Buckner & Garcia
Do the Donkey Kong $C
Pac Man Fever

Buffalo Springfield
Also see Neil "Young" and Stephen "Stills"
For What It's Worth / Rock and Roll Woman $Z

Jimmy Buffet



Changes in Lattitudes Changes in Attitudes / Margaritaville $Z
Come Monday / Margaritaville $C
Great Filling Station Holdup $C
It's My Job $Z
Margaritaville $C
Why Dont We Get Drunk / Great Filling Station Holdup $C


Buggles
Video Killed The Radio Star


Bulldog
Also see the "Rascals"
No (Decca)


Cindy Bullens
Trust Me

Bullet
White Lies, Blue Eyes $C

B. Bumble & Stingers
Bumble Boogie / Nut Rocker
Nut Rocker


Buoys
Timothy


Gary Burbank
Who Shot J.R.? (Ovation)

Eric Burdon
See "Animals" or "War"

Solomon Burke
Cry to Me $Z
If You Need Me $Z
Just Out Of Reach $C
Love's Street and Fools Road $C
I Feel a Sin Coming On(Atlantic) $C
Proud Mary / What am I Living For $C
Take Me (Atlantic) $C

Dorsey Burnette
Brother of Johnny Burnette
Ain't No Heartbreak
Can't You See It Happening (Condor)
Tall Oak Tree / Hey Little One

Johnny Burnett
Johnny drowned in a boating collision in 1964 - he was 30



Dreamin' / You're Sixteen (Coloured vinyl)
Little Boy Sad $D
Rockabilly Boogie / Tear It Up (Small Centre hole) $H
You're Sixteen / God, Country And My Baby

Rocky Burnette
Son of Johnny Burnette
Baby Tonight
Falling in Love (Being Friends)
Tired Of Toein' The Line


George Burns
A Real Good Cigar


Tony Burrows
Tony "fronted" for the group Edison Lighthouse. He was also the lead singer for the Ivy League, the Flower-Pot Men, White Plains, the Pipkins, First Class and the Brotherhood of Man. Many of the groups had charted records at the same time - an amazing accomplishment.


Jenny Burton
Strangers in a Strange World (PS) $D

Richard Burton
Camelot / How To Handle a Woman $C


Bus Boys
Cleanin' Up the Town


Kate Bush
Big Sky (PS)
Experiment IV (PS)
Running Up That Hill


Busta Rhymes (Trevor Tahiem Smith Jr)
What's It Gonna Be $Z


Busters
Bust Out


Carl Butler and Pearl
Don't Let Me Cross Over / Two of a Kind

Jerry Butler (The "Iceman")
Also see the "Impressions"
(Preceded by our inventory number)
24 Ain't Understanding Mellow (with Brenda Lee Eager)
43 Are You Happy
55 Aware of Love / Moon River
22 Brand New Me / What's the Use In Breaking Up
39 Don't Let Love Hang You Up
09 Find Another Girl / Moon River $C
11 For Your Precious Love / Whatever You Want $C
29 Go Away Find Yourself / Moody Woman
03 He Don't Love You (He Will Break Your Heart) $C
03 He Will Break Your Heart / I Stand Accused $C
27 Hey Western Union Man / Moody Woman
32 I Found a Love
04 I Stand Accused / You Can Run (But You Can't Hide)
26 Just Can't Forget About You / Hey Western Union Man
19 Let It Me Be (with Betty Everett) / Ain't That Loving You Baby
31 Lonely Soldier / I Found a Love
17 Lost / You Don't Know What You Got Until You Lose It
07 Make It Easy On Yourself / It's Too Late
51 Mr. Dream Merchant
28 Moody Woman
08 Moon River / Make It Easy On Yourself
47 Need To Belong Giving Up On Love
35 Never Gonna Give You Up / Beside You
15 Only the Strong Survive / Lost $C
20 Smile
27 Western Union Man
23 What's The Use In Breaking Up
17 You Don't Know What You Got (Until You Lose It)


Jonathan Butler
Baby Please Don't Take It
Lies (PS)
Sarah Sarah (PS)
There's One Born Every Minute (I'm a Sucker For You) (PS)


Butlers
Sun's Message / She Tried to Kiss Me


B*Witched
C'est La Vie $C
Rollercoaster $C


Bobby Byrd
Hot Pants, I'm Coming, Coming, I'm Coming $Z
Keep On Doing What You're Doing $Z

Byrds



Also see Roger "McGuinn"
Ballad of Easy Rider $C
Eight Miles High / Turn Turn Turn $C
5 D / Captain Soul (Columbia) $D
Goin' Back (Columbia Promo) $Z
Mr Tambourine Man / All I Really Want to Do $Z
So You Want to Be a Rock and Roll Star / My Back Pages $C

Ed Byrnes & Connie Stevens
Kookie Kookie, Lend Me Your Comb $F
---
.Regular records
US$ Price
(each)
CDN$ Price
(each)
(No price designation)
$3.95
$4.95

$B
$3.95
$4.95

$C
$5.00
$6.00

................................................................................................
Discounts: Planning a large purchase? We have discounted pricing on 200 or more (regular priced records) shipped, a better discount on 500 or more shipped and the best discount on 1000 or more shipped. Please inquire about our discounted pricing...................................................................................................
.Collector Records
US$ Price
(each)
CDN$ Price
(each)
$D
$8.00
$10.00

$F
$11.00
$13.00

$H
$18.00
$21.00

$J
$25.00
$30.00

$K
$35.00
$42.00

$L
$50.00
$60.00

$Z
Sold out
Please do not order
Sorry, no discounts available on quantity purchases of collector records.
---
Juke Box Title Strips

---
On-Line Complete Alphabetical Catalog
A . B. C. D. E. F. G. H. I. J. K. L. M. N. O. P/Q. R. S. T/U. V. W/X. Y/Z
---
Most recent page review : 2014 10 16
---
.